Zipper repair is one of our most common fixes and is a passion for us! We repair, replace, upgrade and retrofit zippers on all types of technical outdoor clothing. Whether you just need a new slider or a whole new zipper, check out our zipper page to learn more.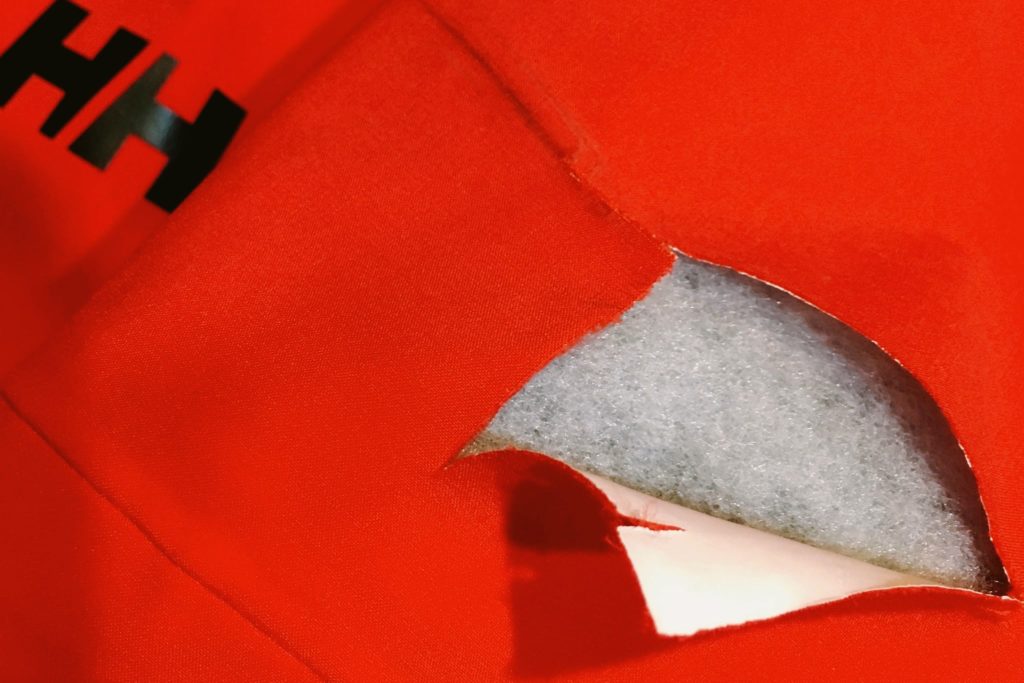 We patch, seam tape, and reconstruct all types of outerwear from ski wear, to motorcycle jackets and pants, to hunting and fishing jackets. Depending on the brand, we can often color match for a discreet fix, or, if you prefer something funky request a custom color.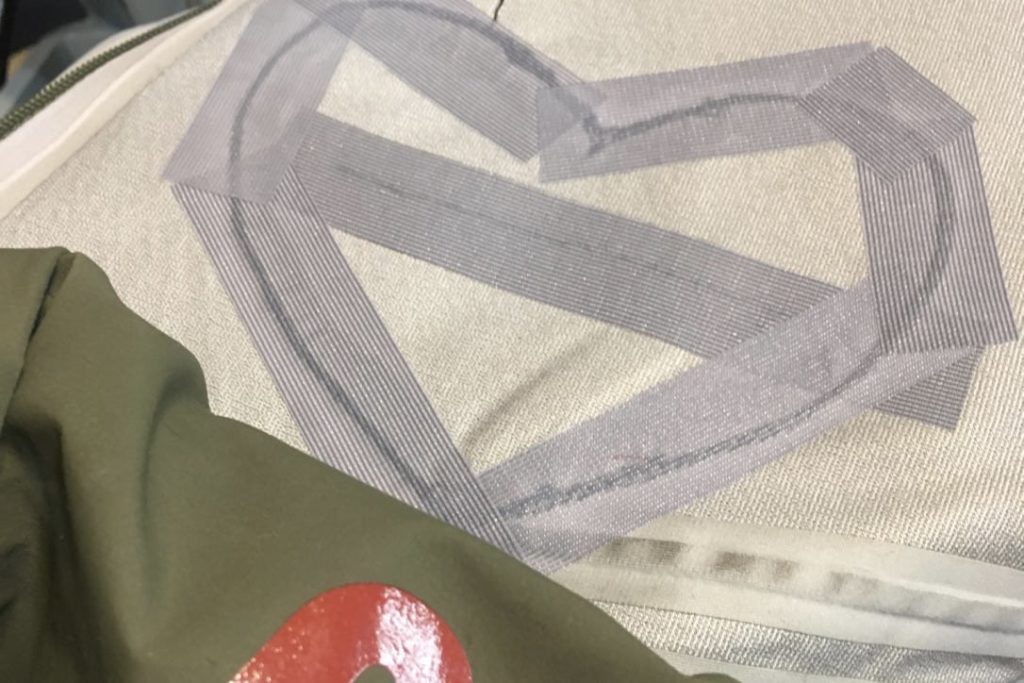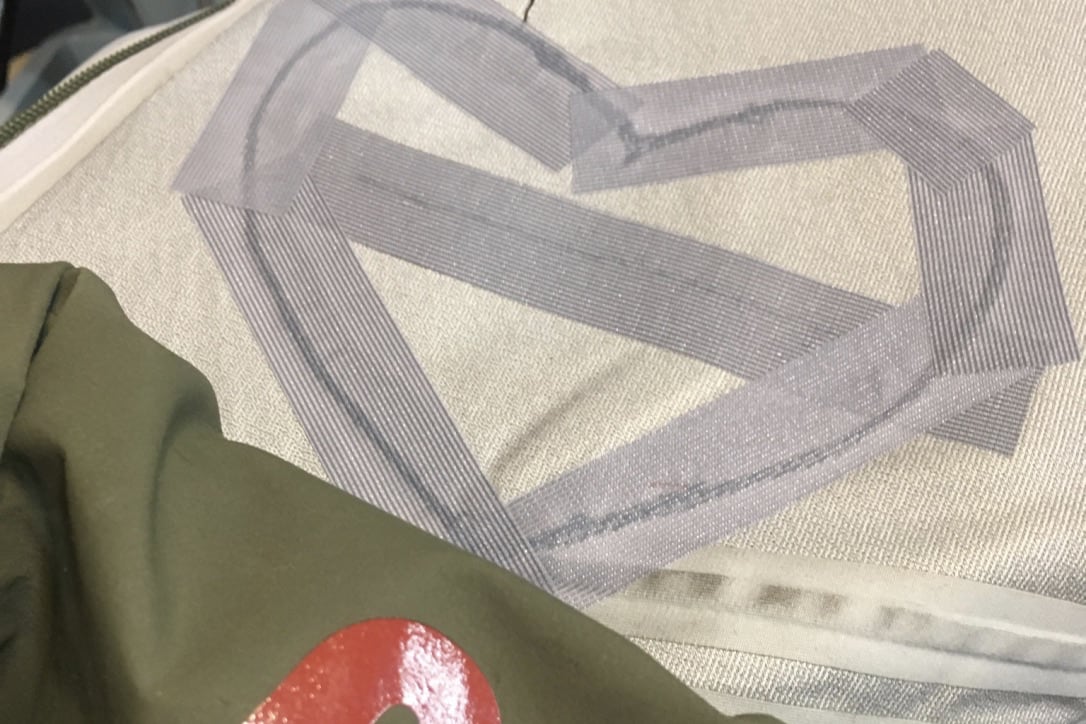 Also known as seam-sealing, we have an in-house press to make sure that any repairs we do on technical gear is fully waterproof and good as new.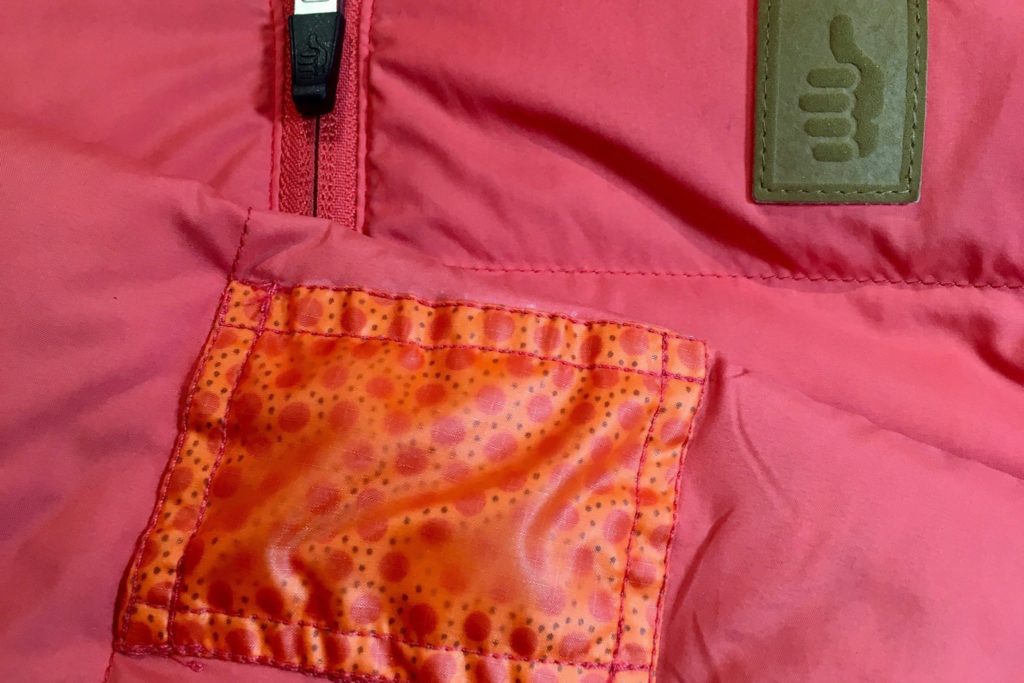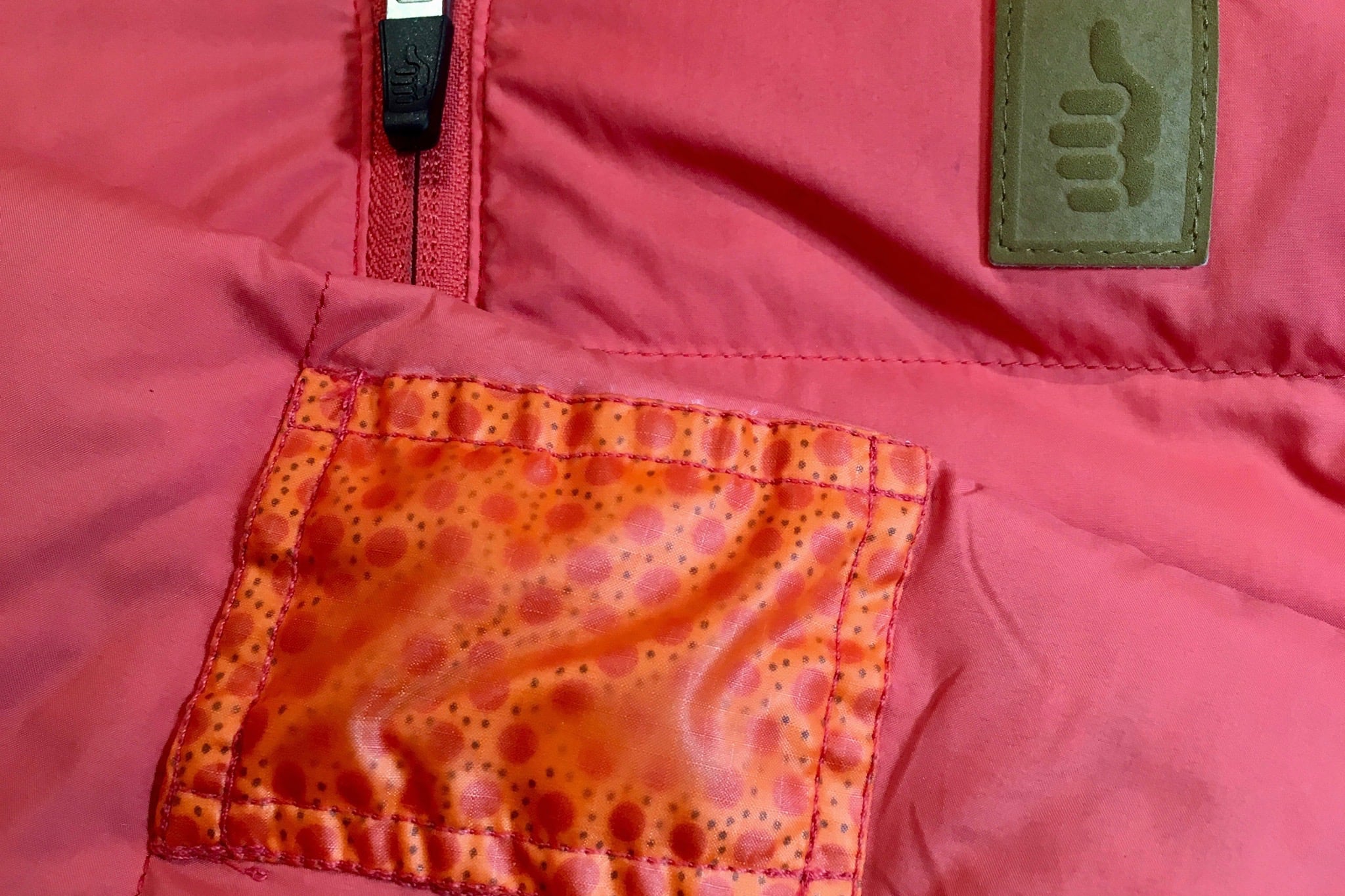 We patch down jackets, sleeping bags and fill missing baffles with hydrophobic down that is sustainably harvested. If you have a Patagonia or Kuhl product, we may be able to match the color, though it is nearly impossible for most other brands. If your jacket is new, we find that most people want a discreet matching fabric patch that covers the entire length of the baffle(s). Or you can request an embroidery on the patch or a funky-fix like this photo. We're happy to do it!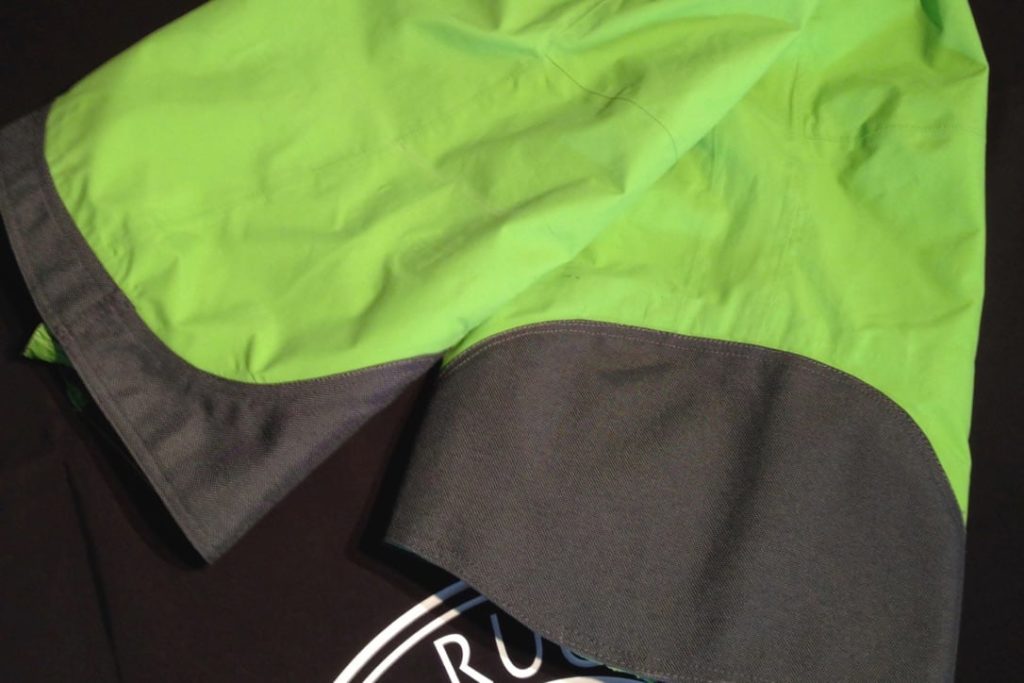 You don't have to tolerate active outerwear that doesn't fit! We specialize in tailoring of technical outerwear pants and jackets, down jackets, seam taping, and altering/moving zippers. You may mail us your item with the caveat that you are responsible for giving correct measurements.  Please measure ski pants with your ski boots on and buckled.  Be sure to allow for flex of the knee and sitting on the chair lift so you don't mark your pants too short.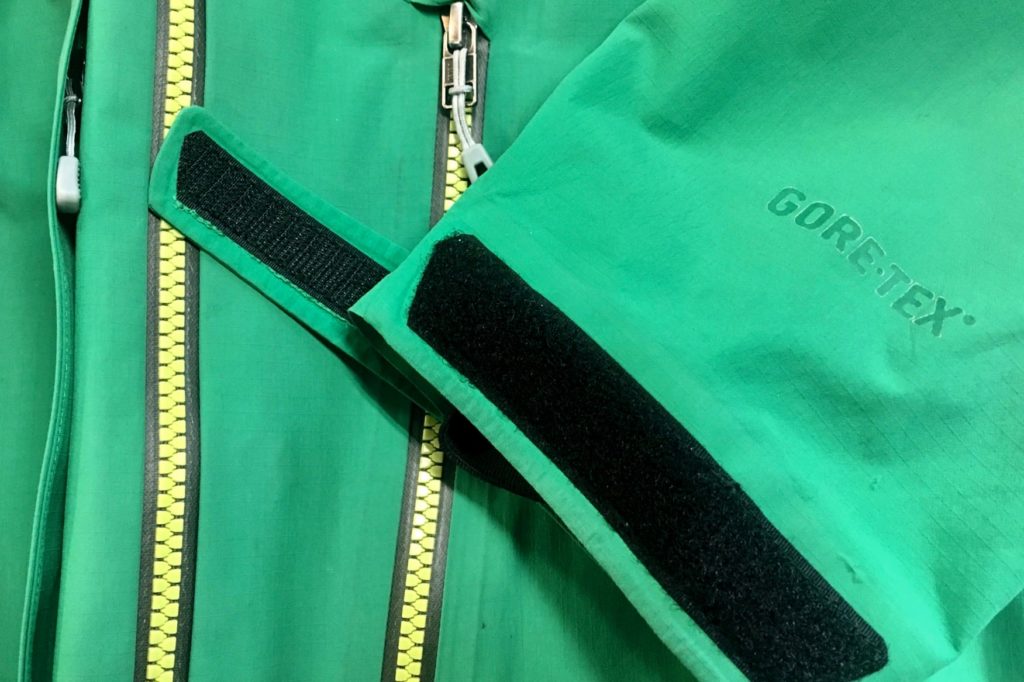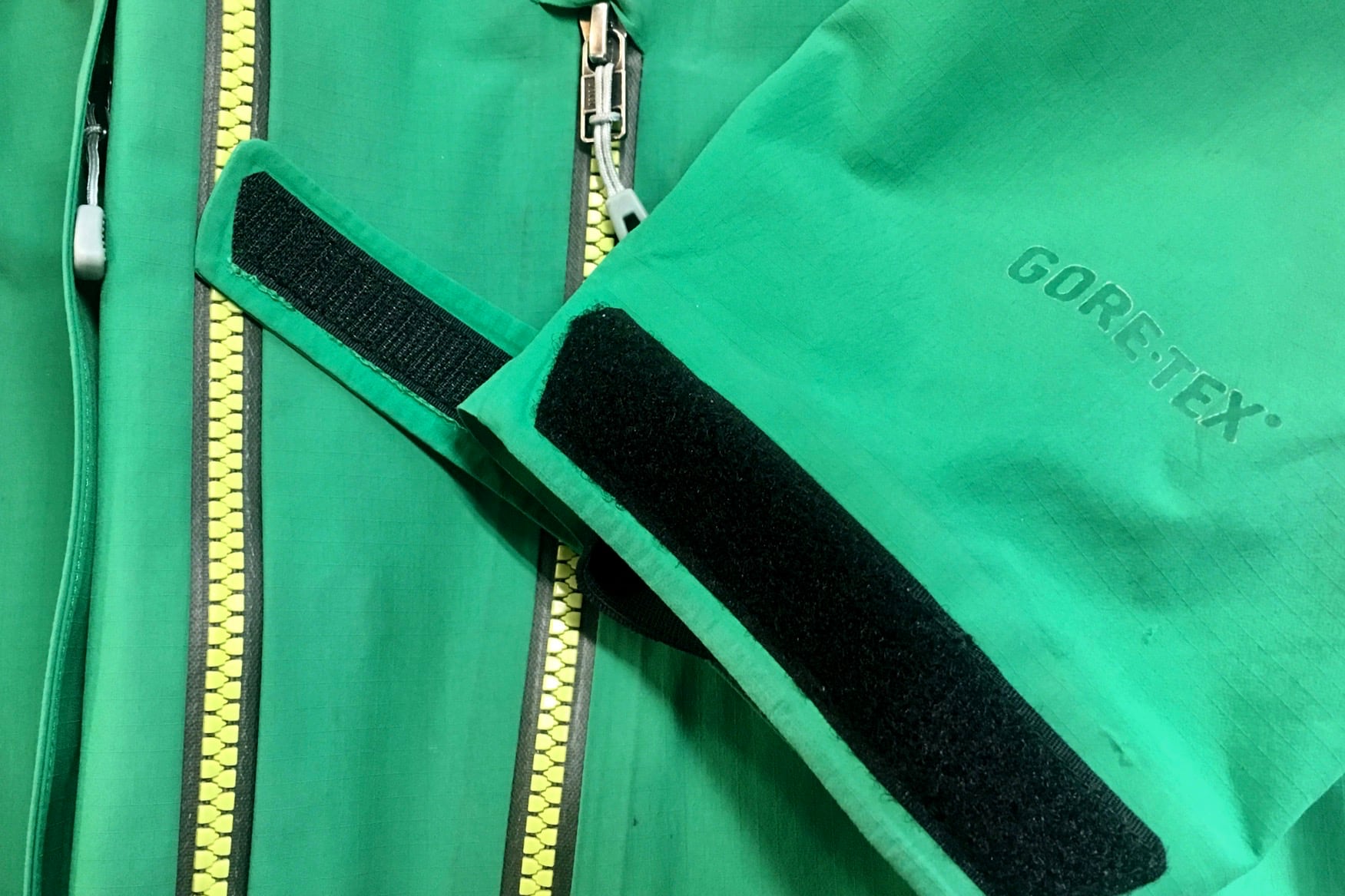 Worn or missing velcro is an easy fix! You can choose from a variety of colors to match your item, or stick with classic black. On highly technical gear we can seam tape the edges to ensure you stay completely dry on stormy days.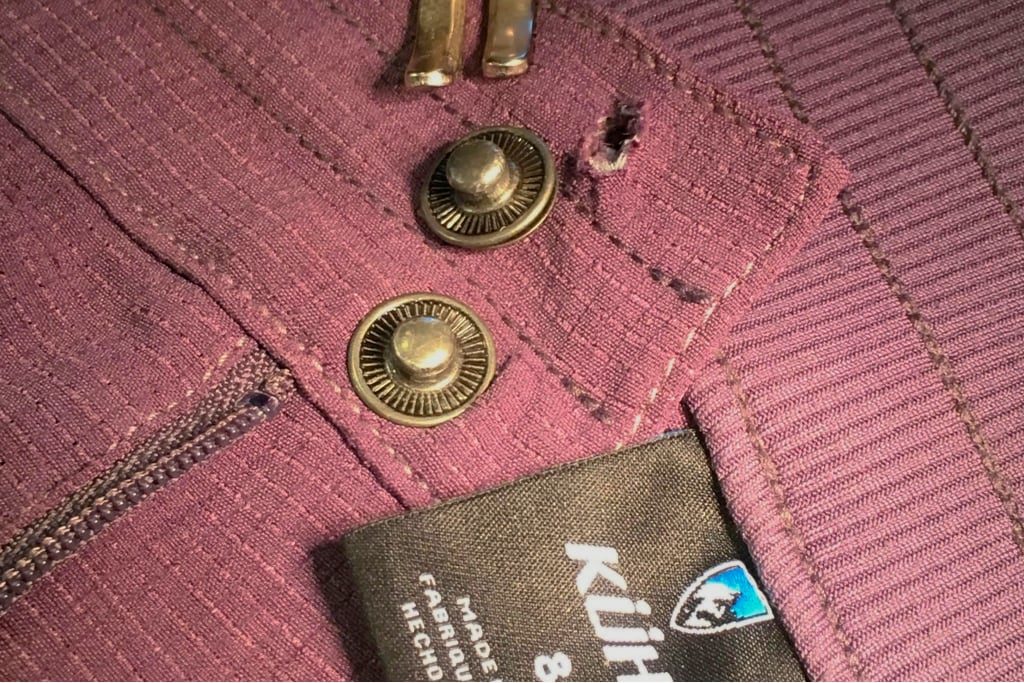 Snaps don't stay closed or missing one entirely? No problem!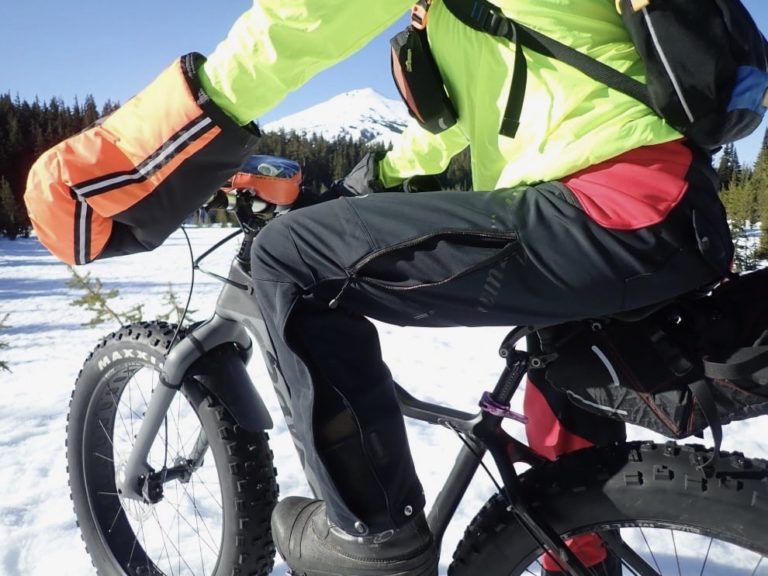 Our repairs are 90% utility and 10% creative engineering. We love working with our customers to redesign their clothing and gear to work specifically for them.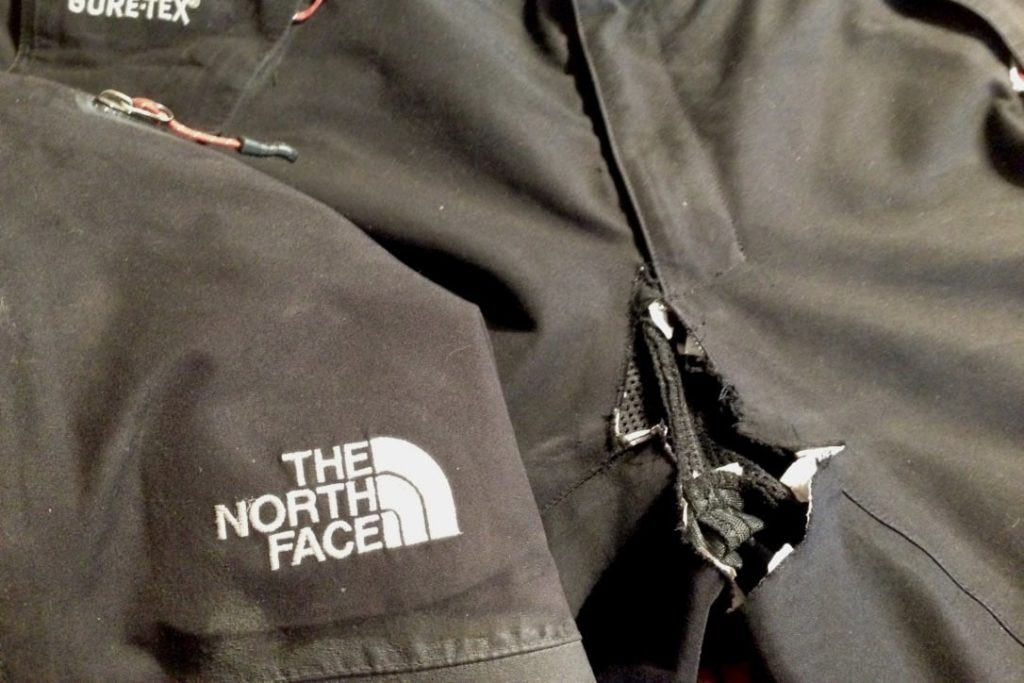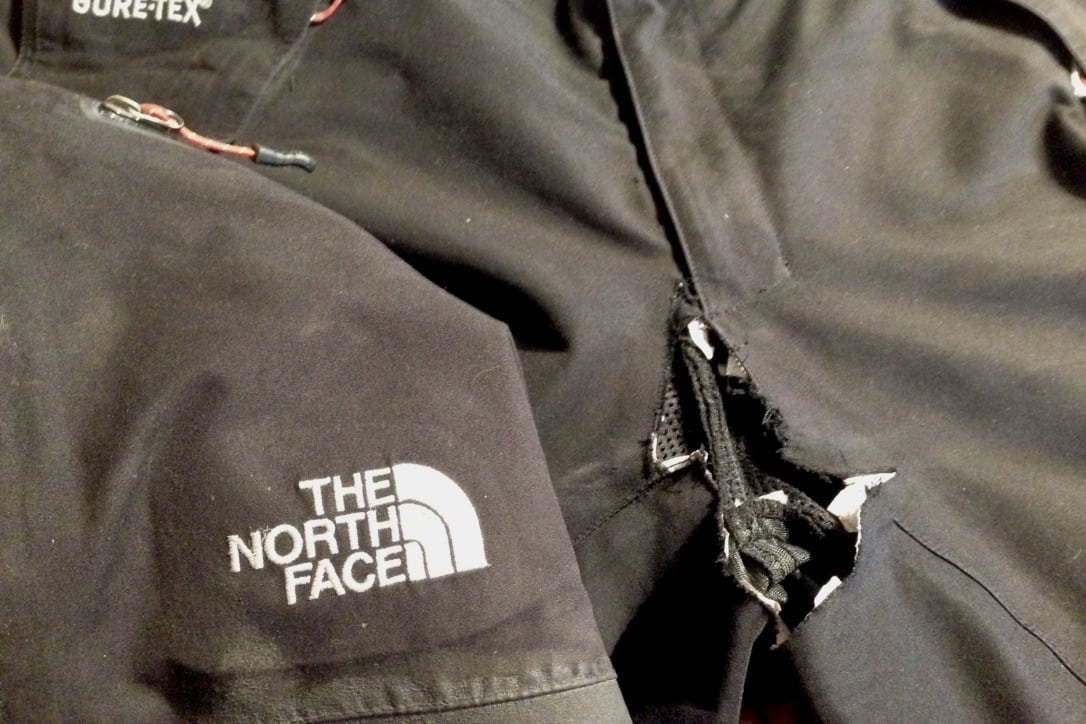 Even if you don't see your item listed, there's a good chance we can still help you with it–or at least refer you to someone who can.