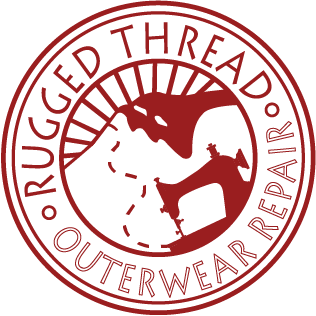 Outdoor Products Repair Technician
Location: Bend, Oregon
Type: Full-time, on-site
Overview:
Outdoor product repair technicians are responsible for repairing all four seasons of technical outdoor clothing and gear. Quality, durability, aesthetic, and knowledge of how the individual will use the gear in the field is highly important.
This position is full-time and workload consists of 30-35 hours/week of repair work and 5-10 hours/week of non-sewing projects or system development work.
What you'll get to do:
Problem solve and repair all types of technical outdoor clothing and gear for 30-35 hours/week. Repair work is different from production sewing as no two items are alike. For example, you will learn how to repair:

Tents (nylon and canvas)
Backpacks
Outerwear
Motorcycle gear
Sleeping bags

Help develop and standardize new repair methods.
Choose a non-sewing specialization for 5-10 hours/week. Roles may include:

Quality assurance
B2B partner relations with our accounts such as Burton Snowboards, Trew Gear, Gossamer Gear, etc.
B2C customer relations for our local and national clientele
Shipping & receiving
Requirements:
Desire to learn and demonstrate a growth mindset
Sewing machine experience; industrial machine experience is a plus

Strong interpersonal skills and the ability to work collaboratively

Attention to detail
Ability to match color
Strong English writing and verbal communication skills
Hand dexterity and ability to lift 40lbs
Proficient in basic math skills
Able to plan and focus on large or complex projects
Compensation:
Starting hourly wage between $18-$22 depending on experience, with a $1 raise after 90-days. Pay raise of $1/hour again eligible after evaluations at six and twelve months. Quality, efficiency, repair difficulty, and team contribution determine pay raises. Experienced Master Repair Technicians can expect to earn $24+/hr.
After 90 days of full-time employment, benefits include six (6) paid holidays and three (3) flex PTO days. After one year of full-time work, we provide five (5) paid vacation and five (5) paid sick days. After two years of employment, paid vacation increases to ten (10) days.
Rugged Thread is an equal opportunity employer. We believe that diversity and inclusion are critical to the success of us as a company and as individuals. Respect, kindness, and open communication are three of our core values.